Creating timeless sophistication was always a must, straight from the very beginning when it comes to new Sister's Code Atelier collections. But a new collection, presented at Zepter's Hotel became cinematic. ( Collection was presented alongside with mesmerizing and luxurious pieces of Dijana Honegger, gathered under the Journey's One concept store idea that timeless quality stands before any quantity).
We all know that a magic of Hollywood is here not too far from a catwalk, but this time it was wisely matched with Wall Street power and Parisian elegance.
Stepping inside Zepter's hotel's terrace, where Sister's Code duo held their show was like stumbling onto a film set. Elegant chandeliers, open bar smokey lights illuminated the terrace monochrome trimming green grass wall, marble floors- while a terrific live music played by one of designer's husband fulfuilled the air with the subtle rhythm of pure love. Show was opened by Josip Grabovac, famous blogger, influencer, humanists and the international man of style, followed by stunning supermodel Ivana Stankovic and the army of actresses, journalists and models, all brand's admirers, since the collection came with both- a twist and a surprise.
Classic but elegant silhouettes were sliding along the catwalk while the air was filled up with sensuality and calmness. Perfect fusion of self assurance, confidence and classy but modern pieces were slipping before our very own eyes. From signature iconic pieces in vibrant colours, trough minimalistic suits and asymmetrical and high slit dresses, we could see a small history in making.
Inspired by iconic classic pieces from both, past and modern times, with design made to last, the collection is build on simplicity with an edge.
But who is she? And who is he? Who are Sister's Code Atelier woman and man?
The answer is quite simple though- they are everything.
In this collection masculine meets feminine, but in such a right place and balance. As individuals they are strong and flawless. As a pair they are invincible. They know exactly who they are and where are they going. Modern and sleak superheroes, she and he, glancing trough life as if it's a movie set or a stage. Lights, camera, and we're on.
You can see them everywhere, on the street, at a local coffee or at the opera, or that new exhibition you've just planned to hit. Yes, it is them in your office and your classroom as well.
But how can you tell a difference between Sister's Code man and woman and the rest of the world?
Quite an easy one it is. You will recognize them by that walk with a head slightly up and a distant look in their eyes. She has a secret sparkle in her eyes and he has that secret inner smile while both are having the very same sparkle deep in their hearts. Yes, love will save the day they say, and Sister's Code new collection is here to show you how to embrace it all and take the best out of life and yourself.
In every single piece of a new collection, which was 100% made with love, from powersuit and slit dresses both in black and gray and all thee way to classy and edgy masculine well tailored black and white pieces, you can see standalone power. Even the most princess-worthy pieces weren't too far removed from the energy of the minimal modern vibe that recalled the primary color palette.
This season Sister's Code's giving many of their beloved and highly recognizable classics a subtle but unexpected twist. Things get a lot more futuristic from there, with all body types flattering dresses with a statement as a new vibe. Though the idea of pure minimalism doesn't entirely fit the rarefied mold of the brand—lest we forget, Sister's Code DNA is best known for dressing both, men and women for the global spotlight which is all about. And so there was a sleek polish to the minimal texture and plenty of simple, straightforward tailoring, as well, mostly in heathery shades of black, gray and white as it is said.
The beauty of it lays in the universal approach. Wether if it's morning rush hour, important all in-meeting, wild night out, that lunch with him or why not, even a wedding, the refined Sister's Code look is here to stay. So it's up to you princess or prince, weather you'll watch it from a front line or you would like to join us on a red carpet, because remember the words- love will save the day.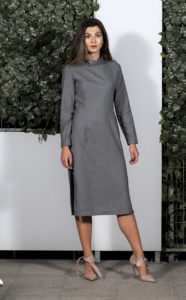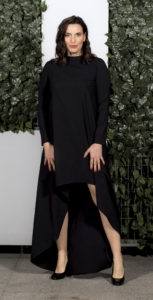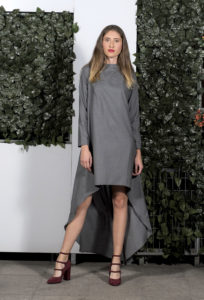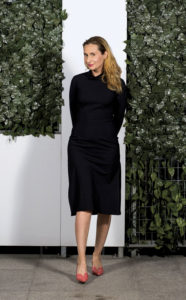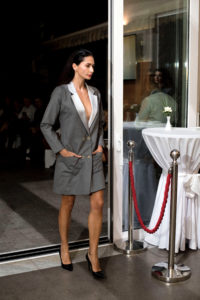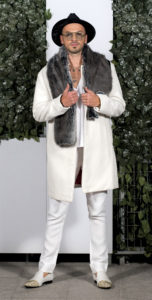 Sisters Code Atelier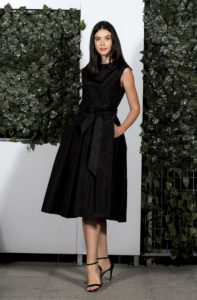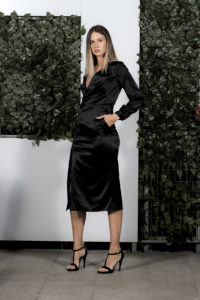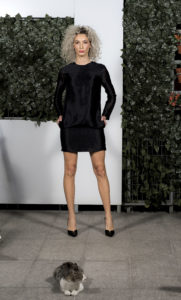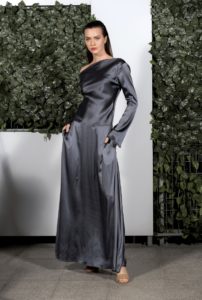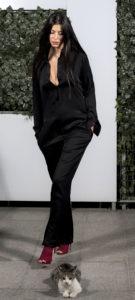 Dijana Honegger
Fashion show: Photography Krunic
Josip Grabovac photo – Andrej Mihailovic